Chesham Neighbourhood Police moves to Chesham Library
Thursday, June 9th, 2022
The Chesham neighbourhood team's move to a new permanent office location within Chesham library was finalised on Friday 10th June.
Following the move, the former Chesham police station will be sold and the yellow phone that can connect members of the public to the Police Contact Centre will be removed.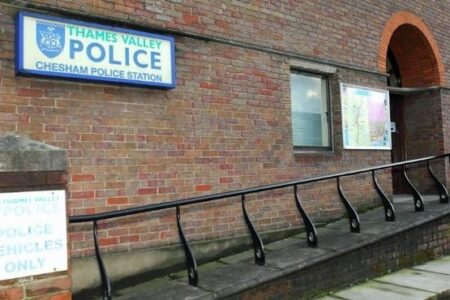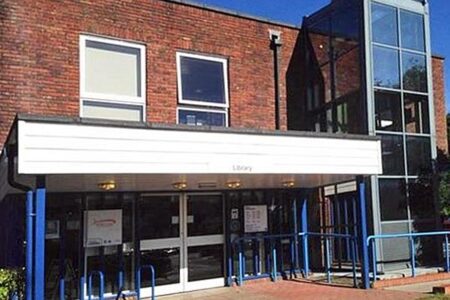 The Contact Centre can still be contacted by calling 101 which is now free to phone from both landlines and mobile phones, or by using the various contact and reporting forms on the Thames Valley Police website.
Chesham police station has been closed to the public for a number of years, and used as a base from which to patrol the local area. The move allows the Neighbourhood team still to hold a base within the town centre from which they can continue their patrols. The office will not be open to the public, but relocation into the heart of a community building must be a good thing for visibility.
The Neighbourhood team will look to keep maximising contact with the local community, including through the Have Your Say meetings every first Saturday of the month in the town centre.
Other Recent Posts
Tuesday, April 18th, 2023
Report, minutes and video recordinig of Forum meeting April 5th 2023. Focus choices made for Neighbourhood Policing teams: Burglary – Speeding – Drugs Read More...
Tuesday, April 18th, 2023
Recent proposals by UK Government, Thames Valley Police and Thames Valley Police & Crime Commissioner (PCC) all make promises of increased resources for Neighbourhood Policing and greater focus on neighbourhood crime. Read More...
Tuesday, April 11th, 2023
Proposals have been made for a major review of local policing within Thames Valley. Active participation will make the point that we care about local policing, and retaining and rebuilding a local presence. Please express your views. Read More...
Wednesday, April 5th, 2023
Open letter and video sharing the priorities of new Chief Constable Jason Hogg; "supporting victims, fighting crime, and building trust and confidence amongst our communities." Read More...
Monday, February 13th, 2023
Neighbourhood Watch is running a series of free Crime Prevention webinars throughout February. Places available on Psychology of Scams and Preventing Burglary with WIDEN. Read More...
Wednesday, February 8th, 2023
Residents wishing to be kept up to date about local crime issues can sign up to the newly launched Police and Crime Commissioner WhatsApp broadcast group. Read More...