Chesham Neighbourhood Police moves to Chesham Library
Thursday, June 9th, 2022
The Chesham neighbourhood team's move to a new permanent office location within Chesham library was finalised on Friday 10th June.
Following the move, the former Chesham police station will be sold and the yellow phone that can connect members of the public to the Police Contact Centre will be removed.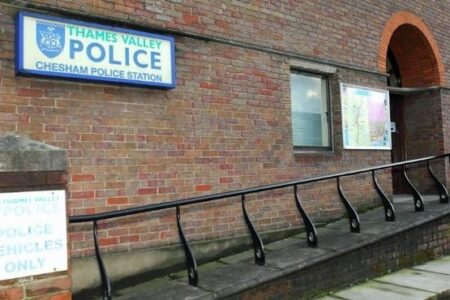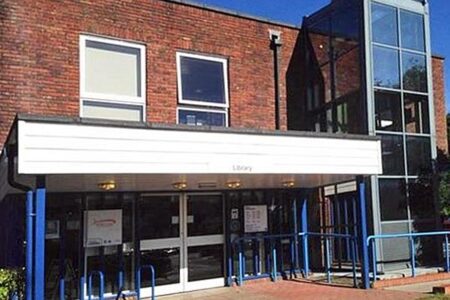 The Contact Centre can still be contacted by calling 101 which is now free to phone from both landlines and mobile phones, or by using the various contact and reporting forms on the Thames Valley Police website.
Chesham police station has been closed to the public for a number of years, and used as a base from which to patrol the local area. The move allows the Neighbourhood team still to hold a base within the town centre from which they can continue their patrols. The office will not be open to the public, but relocation into the heart of a community building must be a good thing for visibility.
The Neighbourhood team will look to keep maximising contact with the local community, including through the Have Your Say meetings every first Saturday of the month in the town centre.
Other Recent Posts
Monday, December 5th, 2022
Video recording of Burglary Event held by Thames Valley Police for South Buckinghamshire residents on 1st December 2022 Read More...
Wednesday, February 1st, 2023
The Knife Angel spent a month at Arbour Park, Slough. We hope that its inspiring and thought provoking message has an abiding effect. Read More...
Friday, January 20th, 2023
Update on rural crime, including operations by the TVP Rural Crime team, crime trends, upcoming events, crime reduction advice and much more! Read More...
Friday, January 6th, 2023
Are you one of many residents who say we need more policing resource at a local/community level? If so, please take the opportunity to say so! Read More...
Friday, December 16th, 2022
We encourage residents to contribute their views to Thames Valley PCC Matthew Barber's consultation on crime and the policing budget for 2023/24. Read More...
Wednesday, November 30th, 2022
Neighbourhood Police INspector and colleagues will speak to residents about concerns of an increase in burglaries via a Microsoft Teams meeting, 7pm Thursday 1st December. Read More...