Dignity In Care Awards 2019
Friday, February 15th, 2019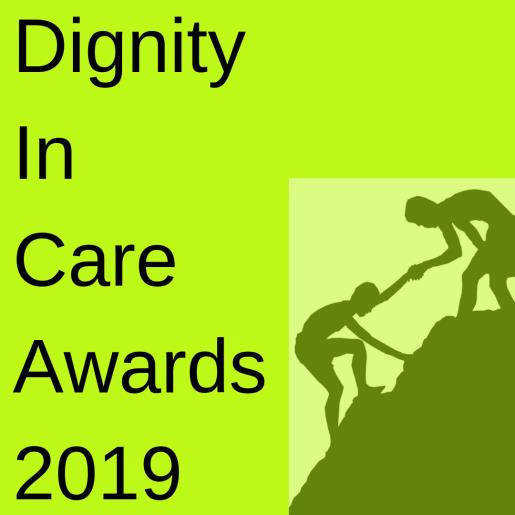 Carers play a crucial part in maintaining Healthy Communities, ranging from organised healthcare and care home teams, to the army of unsung heroes looking after family members in frequently difficult circumstances. When instances pop up in the news where the system falls short, they are a reminder of just how important it is to get care right.
It is therefore nice to be able to flag up the Dignity in Care Awards 2019, being held for the sixth time by Bucks County Council.
You are invited to nominate individuals, teams and organisations that have gone above and beyond to support you, your family or friends in a way that promotes dignity, respect and wellbeing. There are eight categories: Putting People First; Innovation Award; Learning; Community Engagement; Collaboration; Fulfilling Lives; Best Team; Most Improved Service; and Overall winner (chosen from all entries).
Information on the awards, including a link to the nomination form can be found here: https://www.buckscc.gov.uk/services/care-for-adults/dignity-in-care-awards-2019/
Nominations close on Friday March 8th. An awards ceremony will be held on 14 May 2019 at The Oculus in Aylesbury. On the web link above, you will find also information for potential sponsors of the awards.
Other Recent Posts
Friday, August 7th, 2020
WHY it is important to report crime and concerns: we can do more to help focus Policing support and attention on our own locality, and even help in the fight against broader crime. Read More...
Monday, July 19th, 2021
Congratulations to PCSOs Jacqueline Day, Jen Shrager and Lesley Roche for their recent Commendations. Here are the inspiring stories behind their awards. Read More...
Tuesday, June 29th, 2021
Includes video, in which newly elected PCC Matthew Barber explains the five strands of his Police & Criminal Justice Plan. Point 1 is a focus on strong local (including Neighbourhood) policing. Read More...
Wednesday, June 23rd, 2021
Social media – web content – promotion – community boards. Just some of the creative and interesting opportunities for volunteers to help the work of the Forum. Could it be you? Read More...
Monday, June 14th, 2021
A guide to Nitrous Oxide abuse, published by Buckinghamshire Council Community Safety team in its latest Community Safety Newsletter. Read More...
Monday, June 14th, 2021
We welcome Chief Inspector Rachel Patterson in her new role as Deputy Commander, Chiltern & South Buckinghamshire Local Policing Area (LPA) Read More...
Monday, June 7th, 2021
Packed edition of Buckinghamshire Community Safety newsletter. Anti-social behaviour, Scams, Nitrous Oxide, Neighbourhood Watch and much more! Read More...