Dignity In Care Awards 2019
Friday, February 15th, 2019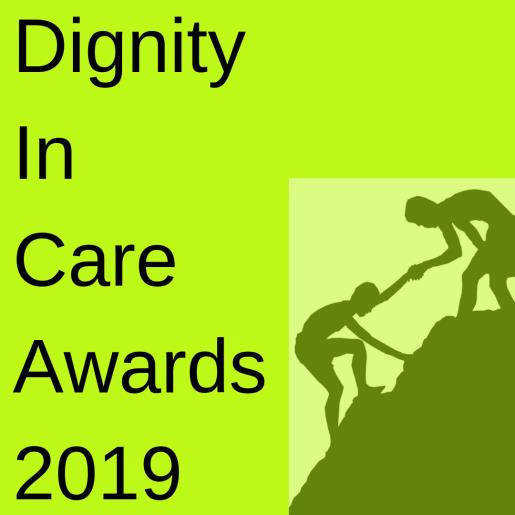 Carers play a crucial part in maintaining Healthy Communities, ranging from organised healthcare and care home teams, to the army of unsung heroes looking after family members in frequently difficult circumstances. When instances pop up in the news where the system falls short, they are a reminder of just how important it is to get care right.
It is therefore nice to be able to flag up the Dignity in Care Awards 2019, being held for the sixth time by Bucks County Council.
You are invited to nominate individuals, teams and organisations that have gone above and beyond to support you, your family or friends in a way that promotes dignity, respect and wellbeing. There are eight categories: Putting People First; Innovation Award; Learning; Community Engagement; Collaboration; Fulfilling Lives; Best Team; Most Improved Service; and Overall winner (chosen from all entries).
Information on the awards, including a link to the nomination form can be found here: https://www.buckscc.gov.uk/services/care-for-adults/dignity-in-care-awards-2019/
Nominations close on Friday March 8th. An awards ceremony will be held on 14 May 2019 at The Oculus in Aylesbury. On the web link above, you will find also information for potential sponsors of the awards.
Other Recent Posts
Friday, August 7th, 2020
WHY it is important to report crime and concerns: we can do more to help focus Policing support and attention on our own locality, and even help in the fight against broader crime. Read More...
Thursday, May 12th, 2022
Latest TVP Rural Crime update, reporting on activity to thwart rural crime. Includes details of Twitter account and WhatsApp groups for Chiltern and South Bucks. Read More...
Saturday, April 2nd, 2022
Survey for victims, and professionals who work with victims, on design of future support services in the Thames Valley. Read More...
Monday, March 14th, 2022
Road Safety Summit announced by PCC is to be welcomed if it helps address behaviours which make speeding and anti social driving leading concerns of local residents. Read More...
Friday, March 11th, 2022
A comprehensive round-up of community safety news and initiatives, the latest Buckinghamshire Council Community Safety Newsletter is now available. Read More...
Wednesday, March 2nd, 2022
Information on joining the NEW Chiltern Rural Community WhatsApp Group. Administered by the public, with direct engagement with the Neighbourhood Policing team, it will be a tool to share information with community and Police Read More...
Tuesday, March 1st, 2022
Following a change in legislation, Buckinghamshire Council plans to apply for powers to monitor and enforce moving traffic contraventions. It is seeking residents' opinions in a consultation closing on 4th April. Read More...