Dignity In Care Awards 2019
Friday, February 15th, 2019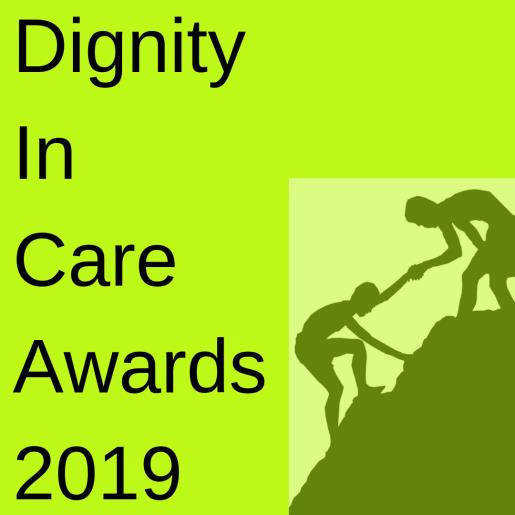 Carers play a crucial part in maintaining Healthy Communities, ranging from organised healthcare and care home teams, to the army of unsung heroes looking after family members in frequently difficult circumstances. When instances pop up in the news where the system falls short, they are a reminder of just how important it is to get care right.
It is therefore nice to be able to flag up the Dignity in Care Awards 2019, being held for the sixth time by Bucks County Council.
You are invited to nominate individuals, teams and organisations that have gone above and beyond to support you, your family or friends in a way that promotes dignity, respect and wellbeing. There are eight categories: Putting People First; Innovation Award; Learning; Community Engagement; Collaboration; Fulfilling Lives; Best Team; Most Improved Service; and Overall winner (chosen from all entries).
Information on the awards, including a link to the nomination form can be found here: https://www.buckscc.gov.uk/services/care-for-adults/dignity-in-care-awards-2019/
Nominations close on Friday March 8th. An awards ceremony will be held on 14 May 2019 at The Oculus in Aylesbury. On the web link above, you will find also information for potential sponsors of the awards.
Other Recent Posts
Monday, December 5th, 2022
Video recording of Burglary Event held by Thames Valley Police for South Buckinghamshire residents on 1st December 2022 Read More...
Monday, February 13th, 2023
Neighbourhood Watch is running a series of free Crime Prevention webinars throughout February. Places available on Psychology of Scams and Preventing Burglary with WIDEN. Read More...
Wednesday, February 8th, 2023
Residents wishing to be kept up to date about local crime issues can sign up to the newly launched Police and Crime Commissioner WhatsApp broadcast group. Read More...
Wednesday, February 1st, 2023
The Knife Angel spent a month at Arbour Park, Slough. We hope that its inspiring and thought provoking message has an abiding effect. Read More...
Friday, January 20th, 2023
Update on rural crime, including operations by the TVP Rural Crime team, crime trends, upcoming events, crime reduction advice and much more! Read More...
Friday, January 6th, 2023
Are you one of many residents who say we need more policing resource at a local/community level? If so, please take the opportunity to say so! Read More...
Friday, December 16th, 2022
We encourage residents to contribute their views to Thames Valley PCC Matthew Barber's consultation on crime and the policing budget for 2023/24. Read More...