Dignity In Care Awards 2019
Friday, February 15th, 2019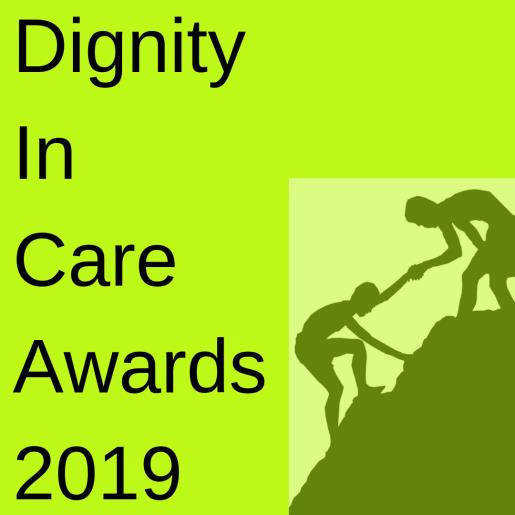 Carers play a crucial part in maintaining Healthy Communities, ranging from organised healthcare and care home teams, to the army of unsung heroes looking after family members in frequently difficult circumstances. When instances pop up in the news where the system falls short, they are a reminder of just how important it is to get care right.
It is therefore nice to be able to flag up the Dignity in Care Awards 2019, being held for the sixth time by Bucks County Council.
You are invited to nominate individuals, teams and organisations that have gone above and beyond to support you, your family or friends in a way that promotes dignity, respect and wellbeing. There are eight categories: Putting People First; Innovation Award; Learning; Community Engagement; Collaboration; Fulfilling Lives; Best Team; Most Improved Service; and Overall winner (chosen from all entries).
Information on the awards, including a link to the nomination form can be found here: https://www.buckscc.gov.uk/services/care-for-adults/dignity-in-care-awards-2019/
Nominations close on Friday March 8th. An awards ceremony will be held on 14 May 2019 at The Oculus in Aylesbury. On the web link above, you will find also information for potential sponsors of the awards.
Other Recent Posts
Monday, November 27th, 2023
The Police and Crime Commissioner invites residents to participate in a consultation on Police funding for 2024-2025 Read More...
Thursday, November 9th, 2023
Thames Valley Police and Crime Commissioner addresses a well attended meeting on Community Speedwatch at Great Missenden Memorial Hall. Read More...
Tuesday, October 24th, 2023
A 'Let's Talk About Speeding' meeting has been arranged for residents of the Missendens Community Board area on the evening of Tuesday 7th November, at the Great Missenden Memorial Hall. Read More...
Monday, October 23rd, 2023
Annual Community Safety survey from Buckinghamshire Council, informing strategy to reduce crime and anti-social behaviour in Buckinghamshire. Read More...
Sunday, October 22nd, 2023
Do we want a proactive, problem solving approach from our Police, or a service focussed simply on implementing a legal code? The 'right' answer is "the former", but requires trust and confidence of communities in their Police service Read More...
Thursday, October 19th, 2023
Shoplifting is becoming a growing scourge. It's misguided to consider it a 'victimless crime', absorbed by businesses and causing limited real harm. Read More...