Introducing… Neighbourhood Watch in the Chilterns
Monday, May 13th, 2019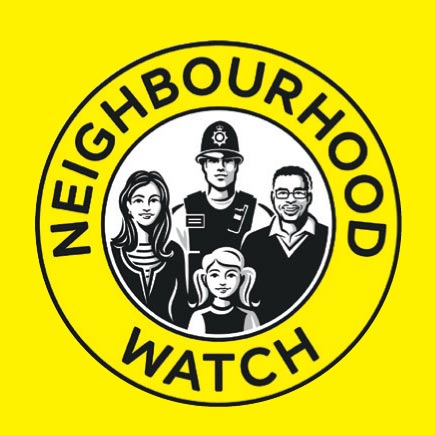 Neighbourhood Watch has been working hard to make itself more relevant to meet challenges of changing society, public services, crime types, communications and technology. So if neighbours behind twitching curtains is your impression of Neighbourhood Watch, then it's time to look again!
National Refresh and Relaunch 2016-2018
Neighbourhood Watch in the Chilterns
Resources
Arguably, the need for Neighbourhood Watch is even greater than when the first UK Watch scheme was set up in 1982. Neighbourhood Watch was founded on the premise of bringing people together as neighbours and communities to help prevent crime. This resonates very strongly with Chiltern Community Forum, which exists to provide a platform for interaction between residents and neighbourhood policing, and to encourage residents and communities to work together to develop greater resilience.
At a local level our members and coordinators can help to ensure the police meet the needs of their communities. Where the relationship is working well, Neighbourhood Watch coordinators are a trusted source of information about crime and suspicious incidents, and can also help the police to pass on crime prevention advice to members and other residents.
Coordinators are often instrumental in identifying issues of local concern, as well as promoting community cohesion and increasing confidence in local policing. Each year they contribute the equivalent of £1billion of their time to preventing crime and building stronger communities.
Source: Neighbourhood Watch website, Neighbourhood Watch and The Police
Both of the Forum's partners, Thames Valley Police and Chiltern & South Bucks Community Safety Team, work in partnership with Neighbourhood Watch.
Thames Valley Police Neighbourhood Watch web page
Chiltern District Council Neighbourhood Watch web page
National Refresh and Relaunch 2016-2018
In 2016, Neighbourhood Watch undertook a 'brand refresh', with an update to the iconic Neighbourhood Watch logo and brand. In 2017, it became a CIO – a Charitable Incorporated Organisation – and changed its name to the Neighbourhood Watch Network (NWN). And in 2018, it launched its new strategy, Into The Future – 2018-2021.
Boasting more than 2.3 million members, and with a brand recognised by 94% of people in England and Wales, there's no doubting the power of the Neighbourhood Watch organisation. The overarching aim of the 3-Year Strategy is to build on these strengths, by:
Providing a great service to Neighbourhood Watch members – by supporting and developing existing schemes.
Growing the charity – by attracting new members and schemes and engaging them in Neighbourhood Watch campaigns.
Extending reach – by developing focused work to promote Neighbourhood Watch in areas of high crime, deprivation or need.
Each of these strategic aims is underpinned by specific objectives, which can be explored in detail here: Into The Future – 2018-2021. These are all designed to re-invigorate the charity into an even more relevant and more diverse organisation.
Neighbourhood Watch in the Chilterns
David Alder, Neighbourhood Watch Multi Scheme Administrator, Chiltern LPA, writes:
"We have a strong presence in the Chilterns area, but, faced with constant challenges, we need our coverage to be higher. We hope all those concerned for community security and general well-being will actively support our efforts.
There are three aspects to our local development strategy. Firstly, the simple concept of 'either-siding'. A Scheme is good in itself, but all Schemes are stronger if surrounded by other Schemes on each side. So, all Coordinators and members have a vested interest in helping to encourage neighbouring roads to join in. It's common sense.
Secondly, rather than leaving Coordinators to work in isolation from each other, we are encouraging them to meet up occasionally to share ideas and discuss local common issues. That's just common sense too.
Thirdly, we are experimenting with adding extra information for Coordinators, so they can help neighbours more on a range of topics. This is particularly aimed at elderly and vulnerable residents, and works with the Street Associations concept launched by Bucks County Council. This is a significant step towards a more caring community. Again, just common sense."
For queries on Neighbourhood Watch, please contact David Alder, Neighbourhood Watch MSA, Chiltern LPA, on chilternnhw@gmail.com or call him on 07795 412956.
Resources
More than 53% of over 65s have been targeted by fraudsters.

At Neighbourhood Watch we're gathering insight into communities, helping us design a scheme for tackling this issue.

Learn more: https://t.co/ZrQX2O8o60@nesta_uk @wearesnook

— Neighbourhood Watch (@N_Watch) May 1, 2019
In line with its objective to develop more relevant communications, Neighbourhood Watch Network has developed an excellent website, www.ourwatch.org.uk. We strongly recommend interested people to browse.
This includes a range of Toolkits, covering topics such as Scams and Older People, Domestic Abuse, Modern Slavery, Child Sexual Exploitation, Burglary, and Loneliness and Vulnerability.
Its Knowledge Base includes information about joining a scheme, setting up a scheme and a whole range of other topics.
You can follow Neighbourhood Watch Network on Facebook and Twitter.
You can also sign up to receive Neighbourhood Watch Alerts and E-Newsletters.
Thames Valley Police Neighbourhood Watch web page
Other Recent Posts
Monday, December 5th, 2022
Video recording of Burglary Event held by Thames Valley Police for South Buckinghamshire residents on 1st December 2022 Read More...
Monday, February 13th, 2023
Neighbourhood Watch is running a series of free Crime Prevention webinars throughout February. Places available on Psychology of Scams and Preventing Burglary with WIDEN. Read More...
Wednesday, February 8th, 2023
Residents wishing to be kept up to date about local crime issues can sign up to the newly launched Police and Crime Commissioner WhatsApp broadcast group. Read More...
Wednesday, February 1st, 2023
The Knife Angel spent a month at Arbour Park, Slough. We hope that its inspiring and thought provoking message has an abiding effect. Read More...
Friday, January 20th, 2023
Update on rural crime, including operations by the TVP Rural Crime team, crime trends, upcoming events, crime reduction advice and much more! Read More...
Friday, January 6th, 2023
Are you one of many residents who say we need more policing resource at a local/community level? If so, please take the opportunity to say so! Read More...
Friday, December 16th, 2022
We encourage residents to contribute their views to Thames Valley PCC Matthew Barber's consultation on crime and the policing budget for 2023/24. Read More...