Introducing… PC Claire Annison
Wednesday, January 2nd, 2019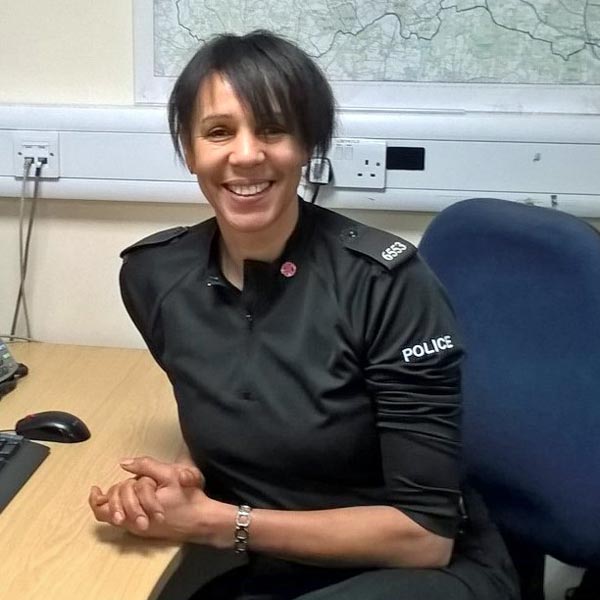 PC Claire Annison is the new Schools & Youth Engagement Officer for Chiltern and South Bucks, based at Amersham police station. Claire has been with TVP for nearly 11 years working predominantly in Neighbourhood policing. As a result of being in the Amersham Neighbourhood Team for so long, over the years Claire has encountered a great many of the young people in the area, in one capacity or another!
The Schools Officer role had been vacant for 2-3 years. Now reinstated, the remit is still emerging, but involves engaging and working with schools (and other establishments for young people) to support them in fulfilling their objective of making theirs a safe environment. Key to this is addressing themes, trends and emerging problems in order to prevent, support and educate offenders or those at risk.
It is recognised that children are developing and learning in the choices they make and the risks they take, and criminalising them can severely affect their future prospects. TVP and the Criminal Justice system are conscious of this in dealing with young people. They embrace the 'Safer Schools Partnership' (SSP) approach to school incidents; many school incidents can be dealt with under SSP where schools investigate, record and impose their own sanctions where appropriate.
The Schools Officer will work closely with the Safeguarding department and Neighbourhood Police Teams to provide a shared response to issues affecting school communities.
Other Recent Posts
Friday, August 7th, 2020
WHY it is important to report crime and concerns: we can do more to help focus Policing support and attention on our own locality, and even help in the fight against broader crime. Read More...
Tuesday, July 5th, 2022
Excellent new tool from GetSafeOnline and Cifas, helping determine whether a website is likely to be legitimate or a scam. Read More...
Monday, June 27th, 2022
All residents are invited to participate in the Forum's survey of residents' concerns and the July 12th open meeting with representatives of Thames Valley Police. Read More...
Friday, June 24th, 2022
Congratulations to Sergeant Dan Ryder, awarded community officer of the year at TVP's community Policing awards 2022. Read More...
Monday, June 20th, 2022
A new South Buckinghamshire local policing area (LPA) has been formed by amalgamating our former Chiltern & South Bucks policing area with Wycombe policing area. Read More...
Friday, June 17th, 2022
The official Annual Report for 2021/22 from Thames Valley Police and Crime Commissioner. Read More...
Thursday, June 16th, 2022
The Forum would like to thank Inspector Richard Vine for his consistent support and encouragement of the Forum and its efforts over the past four years. Read More...