Introducing… PC Claire Annison
Wednesday, January 2nd, 2019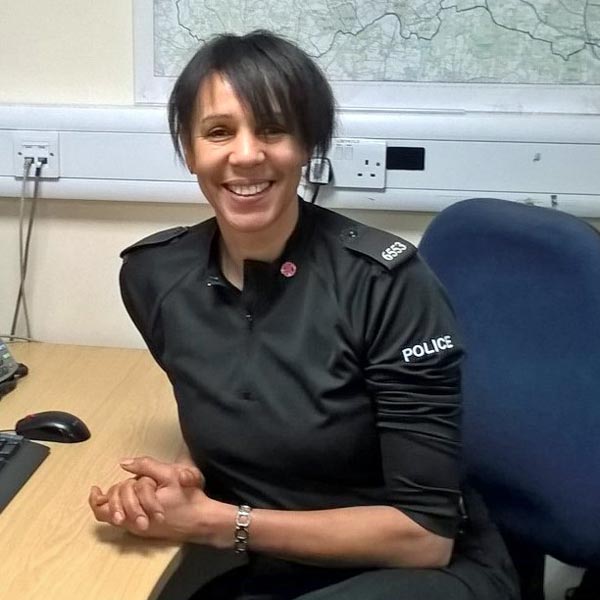 PC Claire Annison is the new Schools & Youth Engagement Officer for Chiltern and South Bucks, based at Amersham police station. Claire has been with TVP for nearly 11 years working predominantly in Neighbourhood policing. As a result of being in the Amersham Neighbourhood Team for so long, over the years Claire has encountered a great many of the young people in the area, in one capacity or another!
The Schools Officer role had been vacant for 2-3 years. Now reinstated, the remit is still emerging, but involves engaging and working with schools (and other establishments for young people) to support them in fulfilling their objective of making theirs a safe environment. Key to this is addressing themes, trends and emerging problems in order to prevent, support and educate offenders or those at risk.
It is recognised that children are developing and learning in the choices they make and the risks they take, and criminalising them can severely affect their future prospects. TVP and the Criminal Justice system are conscious of this in dealing with young people. They embrace the 'Safer Schools Partnership' (SSP) approach to school incidents; many school incidents can be dealt with under SSP where schools investigate, record and impose their own sanctions where appropriate.
The Schools Officer will work closely with the Safeguarding department and Neighbourhood Police Teams to provide a shared response to issues affecting school communities.
Other Recent Posts
Monday, December 5th, 2022
Video recording of Burglary Event held by Thames Valley Police for South Buckinghamshire residents on 1st December 2022 Read More...
Wednesday, November 30th, 2022
Neighbourhood Police INspector and colleagues will speak to residents about concerns of an increase in burglaries via a Microsoft Teams meeting, 7pm Thursday 1st December. Read More...
Tuesday, November 22nd, 2022
A short explainer video by Thames Valley Police on Stop and Search. Explains the process and the rights of anyone involved. Read More...
Sunday, October 16th, 2022
The Safer Buckinghamshire Board's annual Community Safety survey is seeking residents' views and is open until October 30th. Read More...
Thursday, October 13th, 2022
All residents are invited to participate in the Forum's survey of residents' concerns. These will inform discussion at the subsequent meeting of residents and Neighbourhood Police, and the setting of Neighbourhood Policing focus areas. Read More...
Tuesday, September 20th, 2022
Latest TVP Rural Crime update. making Country Watch members and residents aware of current crime trends to allow them to take action and develop working practices to reduce crime. Read More...