New TVP Home Security Guide
Monday, April 8th, 2019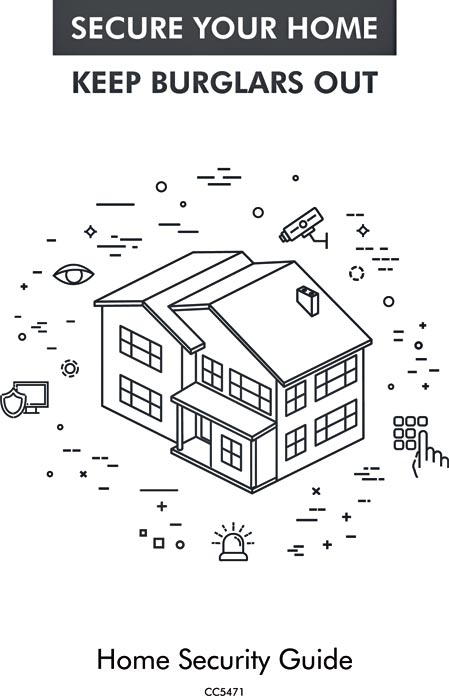 Thames Valley Police has published a new Home Security Guide. You can download it by clicking on the image (PDF, 1.76MB).
Chiltern Residents' #1 Concern
Residential Burglary routinely emerges as the greatest concern in the Community Forum surveys, and so long as it remains so, it will remain one of the top 3 priorities set by the Forum for our Neighbourhood Police.
Chiltern Community Forum's page on Residential Burglaries
Thames Valley Police operates a number of force-wide initiatives, under names such as Stronghold and Operation Garland, and they have had some very good results in disrupting and catching organised burglary groups.
The Neighbourhood Policing Team safeguards victims of burglaries, visiting and advising them, and carrying out crime surveys to target harden their premises. Crime prevention events, 'Have Your Say' sessions and now 'Pop-Up police stations' are all opportunities to advise residents on anti-burglary measures.
Inevitably, however, unless burglars are disrupted 'in the act', justice or restitution will always be possible in only a small minority of cases. Many burglars are from out of our area, using the Motorway network to travel in and away, and some criminals come from much further afield.
Improving our own security
As with a number of crimes, there are actions we, as residents and property owners, can take to improve our chances of not becoming a victim.
The TVP Home Security Guide has advice and numerous practical tips on how to make your home more secure and reduce your risk of falling victim.
Look at your home security through the eyes of a burglar; how you would break in if you locked yourself out – you may be surprised at how easy it would be.
Ensure doors and windows are locked, even if you are just out in the garden.
Store house, window and car keys out of reach of windows and your letterbox.
Hide valuables so they can't be seen from outside.
Mark your valuables with a UV pen or forensic marking kit as this will make it harder for thieves to sell the items.
Register valuables for free on the national property register at www.immobilise.com and bicycles at www.bikeregister.com.
Trim back hedges and shrubs at the front of your property so that burglars have nowhere to hide.
Always lock sheds and garages to prevent access to tools that could be used to break into your home.
Plant thorny bushes around the perimeter of your garden to deter thieves from climbing in.
Gravel can be laid on driveways, paths and beneath ground floor windows which will make a noise when stood on.
There is also advice on CCTV, distraction burglaries, lighting, digital security, and a 'going away checklist'.
See also Thames Valley Police's page on Residential Burglary.
Other Recent Posts
Friday, August 7th, 2020
WHY it is important to report crime and concerns: we can do more to help focus Policing support and attention on our own locality, and even help in the fight against broader crime. Read More...
Tuesday, September 14th, 2021
With the success of previously announced pilots, a new Community Speedwatch system will be rolled out across the Thames Valley Police area. Read More...
Tuesday, September 14th, 2021
Rural crime update from TVP: Countrywatch, Working with the Travelling Community, new WhatsApp group, Crime Trends, Businesses Against Scams Read More...
Friday, August 6th, 2021
Article by Sgt Dan Ryder updating community on initiatives including disrupting criminals through traffic patrols. Request to residents to help by sharing info on TVP Chiltern & S Bucks social media accounts. Read More...
Friday, August 6th, 2021
Are you a horse rider, interested in helping keep an aye out on behalf of your local community? Details of Introduction to Rural Spotters event on September 7th. Read More...
Monday, July 19th, 2021
Congratulations to PCSOs Jacqueline Day, Jen Shrager and Lesley Roche for their recent Commendations. Here are the inspiring stories behind their awards. Read More...
Tuesday, June 29th, 2021
Includes video, in which newly elected PCC Matthew Barber explains the five strands of his Police & Criminal Justice Plan. Point 1 is a focus on strong local (including Neighbourhood) policing. Read More...