Operation Sceptre – Knife Surrender Bins
Thursday, September 20th, 2018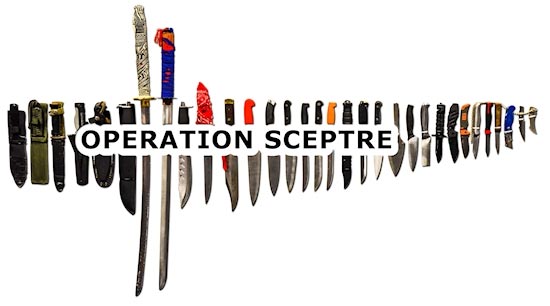 The latest phase of Operation Sceptre sees Thames Valley Police actively targeting knife crime and those who carry knives.
Nationally, over 4,000 weapons were seized in February this year under the same initiative.
Knife surrender bins have been placed in selected police stations between Tuesday 18 September and Monday 24 September for members of the public to dispose of knives. Within and around our area, these bins are located at Amersham, High Wycombe and Aylesbury. Other locations can be found on the Thames Valley Police website.
Reduction in carrying of knives and associated crime is an ongoing battle. If you have any information about the possession of knives or criminal activity relating to this type of crime, please report online via Thames valley Police website or call 101. Alternatively, you can contact Crimestoppers anonymously on 0800 555 111.
Other Recent Posts
Monday, November 27th, 2023
The Police and Crime Commissioner invites residents to participate in a consultation on Police funding for 2024-2025 Read More...
Thursday, November 9th, 2023
Thames Valley Police and Crime Commissioner addresses a well attended meeting on Community Speedwatch at Great Missenden Memorial Hall. Read More...
Tuesday, October 24th, 2023
A 'Let's Talk About Speeding' meeting has been arranged for residents of the Missendens Community Board area on the evening of Tuesday 7th November, at the Great Missenden Memorial Hall. Read More...
Monday, October 23rd, 2023
Annual Community Safety survey from Buckinghamshire Council, informing strategy to reduce crime and anti-social behaviour in Buckinghamshire. Read More...
Sunday, October 22nd, 2023
Do we want a proactive, problem solving approach from our Police, or a service focussed simply on implementing a legal code? The 'right' answer is "the former", but requires trust and confidence of communities in their Police service Read More...
Thursday, October 19th, 2023
Shoplifting is becoming a growing scourge. It's misguided to consider it a 'victimless crime', absorbed by businesses and causing limited real harm. Read More...