Operation Sceptre – Knife Surrender Bins
Thursday, September 20th, 2018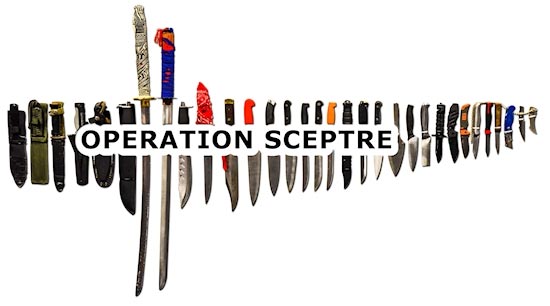 The latest phase of Operation Sceptre sees Thames Valley Police actively targeting knife crime and those who carry knives.
Nationally, over 4,000 weapons were seized in February this year under the same initiative.
Knife surrender bins have been placed in selected police stations between Tuesday 18 September and Monday 24 September for members of the public to dispose of knives. Within and around our area, these bins are located at Amersham, High Wycombe and Aylesbury. Other locations can be found on the Thames Valley Police website.
Reduction in carrying of knives and associated crime is an ongoing battle. If you have any information about the possession of knives or criminal activity relating to this type of crime, please report online via Thames valley Police website or call 101. Alternatively, you can contact Crimestoppers anonymously on 0800 555 111.
Other Recent Posts
Tuesday, April 18th, 2023
Report, minutes and video recordinig of Forum meeting April 5th 2023. Focus choices made for Neighbourhood Policing teams: Burglary – Speeding – Drugs Read More...
Tuesday, April 18th, 2023
Recent proposals by UK Government, Thames Valley Police and Thames Valley Police & Crime Commissioner (PCC) all make promises of increased resources for Neighbourhood Policing and greater focus on neighbourhood crime. Read More...
Tuesday, April 11th, 2023
Proposals have been made for a major review of local policing within Thames Valley. Active participation will make the point that we care about local policing, and retaining and rebuilding a local presence. Please express your views. Read More...
Wednesday, April 5th, 2023
Open letter and video sharing the priorities of new Chief Constable Jason Hogg; "supporting victims, fighting crime, and building trust and confidence amongst our communities." Read More...
Monday, February 13th, 2023
Neighbourhood Watch is running a series of free Crime Prevention webinars throughout February. Places available on Psychology of Scams and Preventing Burglary with WIDEN. Read More...
Wednesday, February 8th, 2023
Residents wishing to be kept up to date about local crime issues can sign up to the newly launched Police and Crime Commissioner WhatsApp broadcast group. Read More...