Operation Sceptre – Knife Surrender Bins
Thursday, September 20th, 2018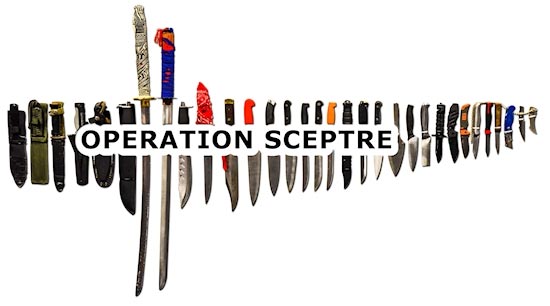 The latest phase of Operation Sceptre sees Thames Valley Police actively targeting knife crime and those who carry knives.
Nationally, over 4,000 weapons were seized in February this year under the same initiative.
Knife surrender bins have been placed in selected police stations between Tuesday 18 September and Monday 24 September for members of the public to dispose of knives. Within and around our area, these bins are located at Amersham, High Wycombe and Aylesbury. Other locations can be found on the Thames Valley Police website.
Reduction in carrying of knives and associated crime is an ongoing battle. If you have any information about the possession of knives or criminal activity relating to this type of crime, please report online via Thames valley Police website or call 101. Alternatively, you can contact Crimestoppers anonymously on 0800 555 111.
Other Recent Posts
Friday, August 7th, 2020
WHY it is important to report crime and concerns: we can do more to help focus Policing support and attention on our own locality, and even help in the fight against broader crime. Read More...
Monday, June 14th, 2021
A guide to Nitrous Oxide abuse, published by Buckinghamshire Council Community Safety team in its latest Community Safety Newsletter. Read More...
Monday, June 14th, 2021
We welcome Chief Inspector Rachel Patterson in her new role as Deputy Commander, Chiltern & South Buckinghamshire Local Policing Area (LPA) Read More...
Monday, June 7th, 2021
Packed edition of Buckinghamshire Community Safety newsletter. Anti-social behaviour, Scams, Nitrous Oxide, Neighbourhood Watch and much more! Read More...
Friday, May 28th, 2021
Rental e-scooters are being trialled in nearby towns, so why are privately-owned scooters on allowed on the roads? Guidance on the rules around e-Scooters Read More...
Saturday, May 22nd, 2021
Advice on preventing catalytic converter theft, and a video showing removal of a catalytic conveter in less than a minute. Read More...
Friday, April 30th, 2021
Following many media and social media reports of dog thefts, we publish advice on keeping your pets safe from theft. Read More...