Operation Sceptre – Knife Surrender Bins
Thursday, September 20th, 2018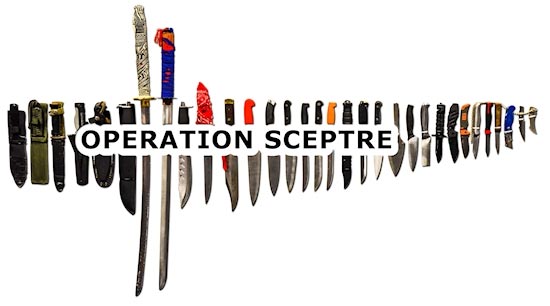 The latest phase of Operation Sceptre sees Thames Valley Police actively targeting knife crime and those who carry knives.
Nationally, over 4,000 weapons were seized in February this year under the same initiative.
Knife surrender bins have been placed in selected police stations between Tuesday 18 September and Monday 24 September for members of the public to dispose of knives. Within and around our area, these bins are located at Amersham, High Wycombe and Aylesbury. Other locations can be found on the Thames Valley Police website.
Reduction in carrying of knives and associated crime is an ongoing battle. If you have any information about the possession of knives or criminal activity relating to this type of crime, please report online via Thames valley Police website or call 101. Alternatively, you can contact Crimestoppers anonymously on 0800 555 111.
Other Recent Posts
Monday, December 5th, 2022
Video recording of Burglary Event held by Thames Valley Police for South Buckinghamshire residents on 1st December 2022 Read More...
Wednesday, February 1st, 2023
The Knife Angel spent a month at Arbour Park, Slough. We hope that its inspiring and thought provoking message has an abiding effect. Read More...
Friday, January 20th, 2023
Update on rural crime, including operations by the TVP Rural Crime team, crime trends, upcoming events, crime reduction advice and much more! Read More...
Friday, January 6th, 2023
Are you one of many residents who say we need more policing resource at a local/community level? If so, please take the opportunity to say so! Read More...
Friday, December 16th, 2022
We encourage residents to contribute their views to Thames Valley PCC Matthew Barber's consultation on crime and the policing budget for 2023/24. Read More...
Wednesday, November 30th, 2022
Neighbourhood Police INspector and colleagues will speak to residents about concerns of an increase in burglaries via a Microsoft Teams meeting, 7pm Thursday 1st December. Read More...