Introduction to Rural Spotters event
Friday, August 6th, 2021
Thames Valley Police will be holding an "Introduction to Rural Spotters" event on TUESDAY 7TH SEPTEMBER 2021 in the evening, in Amersham. Precise venue and time to be confirmed.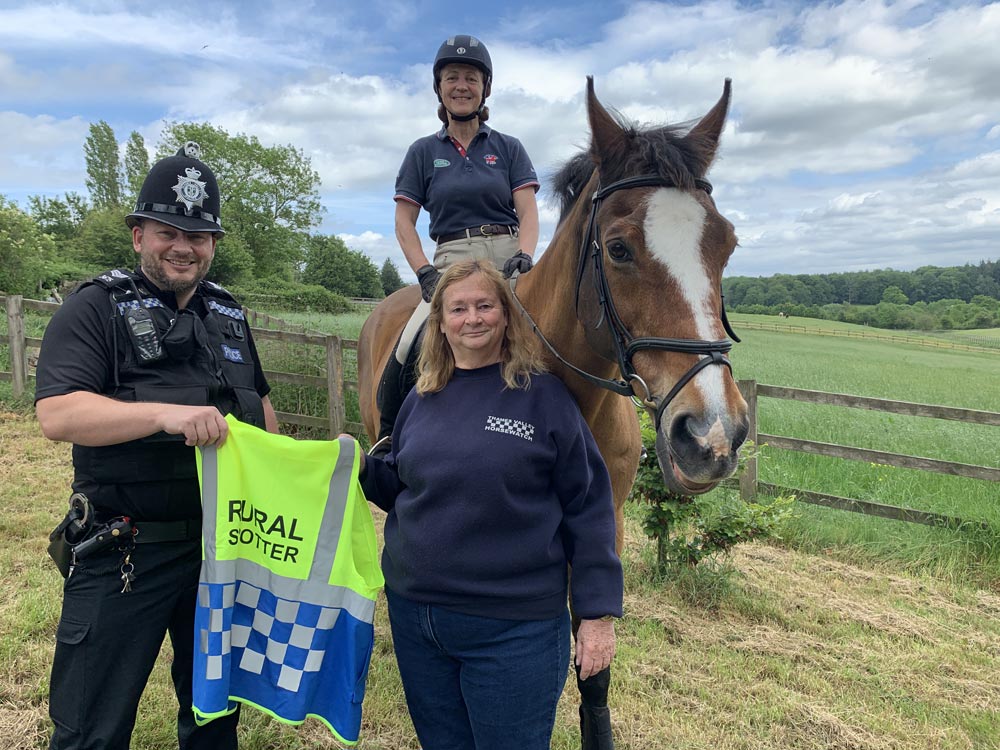 The Rural Spotters scheme was launched in mid-2019. Rural Spotters are volunteers who act as the eyes and ears of the Police in rural areas, and liaise with their local community. They will be horse riders who look out for anything suspicious whilst out on their normal hacking routes. Training will be given, assessments made, Hi Vis vests handed out.
An active team of enthusiastic Spotters already exists, and Thames Valley Police is looking to recruit more.
Those interested in learning more can contact Helen Evans, Thames Valley Police Equine Liaison Volunteer, by emailing RuralSpottersCSB@thamesvalley.pnn.police.uk.
Other Recent Posts
Monday, December 5th, 2022
Video recording of Burglary Event held by Thames Valley Police for South Buckinghamshire residents on 1st December 2022 Read More...
Monday, February 13th, 2023
Neighbourhood Watch is running a series of free Crime Prevention webinars throughout February. Places available on Psychology of Scams and Preventing Burglary with WIDEN. Read More...
Wednesday, February 8th, 2023
Residents wishing to be kept up to date about local crime issues can sign up to the newly launched Police and Crime Commissioner WhatsApp broadcast group. Read More...
Wednesday, February 1st, 2023
The Knife Angel spent a month at Arbour Park, Slough. We hope that its inspiring and thought provoking message has an abiding effect. Read More...
Friday, January 20th, 2023
Update on rural crime, including operations by the TVP Rural Crime team, crime trends, upcoming events, crime reduction advice and much more! Read More...
Friday, January 6th, 2023
Are you one of many residents who say we need more policing resource at a local/community level? If so, please take the opportunity to say so! Read More...
Friday, December 16th, 2022
We encourage residents to contribute their views to Thames Valley PCC Matthew Barber's consultation on crime and the policing budget for 2023/24. Read More...