We rely on policing to keep our community safe, but communities and individuals must also play their part.
Police forces throughout the UK must balance force-wide priorities with the more local demands of neighbourhood policing. Through the former, they combat the potential for arguably the worst harm in society, but the neighbourhood element is just as essential in maintaining the confidence of the public.
Prioritisation and resourcing are therefore always a challenge. Expectations that the police can be called upon in almost any circumstance stretches police resources even further.
Chiltern Community Forum and other local organisations need therefore to encourage local engagement and involvement to help promote the health and resilience of communities.
Chiltern Community Forum seeks also to inform the community about where to go for help and advice.
Below are a number of ways in which YOU can help. These are by no means exhaustive.
Chiltern Community Forum
Join the Forum
Come to our Meetings
Participate in our surveys
If you would like to know more, or to be added to our mailing list, please e-mail us on contact@chilterncommunityforum.org.
Community Boards
Participation in the meetings of your local Community Board will inform you about a range of issues within your community, including policing and crime. The Chiltern Local Police Area covers three Boards – Amersham, Chesham & Villages and Missendens – and part of a fourth, Denham, Gerrards Cross and Chalfonts.
Each board sets local priorities, which can be viewed on Buckinghamshire Council's website.
Community Boards will meet five times a year. The local priorities are intended to be a focus for local funding, and in many if not most cases, a sub-group is set up for each priority area.
Residents can get involved with Community Boards by:
participating in meetings
taking part in a working group
taking part in local surveys, polls and sharing your views on the local area.
To get involved, e-mail Buckinghamshire Council at localities@buckinghamshire.gov.uk.
View upcoming dates for Chiltern Community Forum, Local Area Forums and 'Have Your Say' opportunities to meet Neighbourhood Police officers.
Neighbourhood Watch
If you want to start a Neighbourhood Watch scheme, join one already operating in your road, or find out more about how Neighbourhood Watch works, please contact the Community Safety team, 01494 586535, communitysafety@chiltern.gov.uk
This short video about shows how Neighbourhood Watch works and how easy it is to set up a scheme in your road:
Join the Safe Place Scheme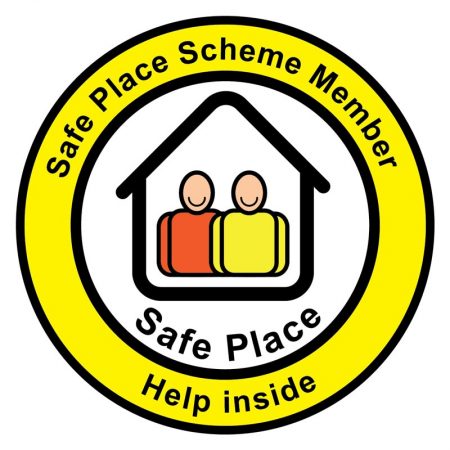 The Safe Place scheme is operated by Chiltern Community Forum's partner, the South Bucks and Chiltern Community Safety Team. It has a network of suitable venues, such as local shops and restaurants, where staff will give help, assistance and reassurance to vulnerable people and their carers or anyone who finds themselves in challenging situations. The sticker in the window of a business identifies the premises as a safe place.
Could you or your business participate in the Safe Place Scheme? Or perhaps you know of someone who would benefit from the scheme. Please contact the Chiltern District Council and South Bucks District Council's Community Safety Team on 01494 586535, or email communitysafety@chiltern.gov.uk.
Organise a Community Litter Pick
The Chiltern and South Bucks Joint Waste Team can provide support for community groups who wish to run clean up events. They can loan litter pickers, provide rubbish sacks and provide a collection of the waste / recycling picked. More information…
A humorous take on litter and fly tipping (NB some semi-offensive content)
Nominate a Project for Community Payback
Community Payback can be part of a 'community sentence' and is the term used to describe work done by offenders in the community. The offender is supervised in the community and in the case of Community Payback has to carry out between 40 and 300 hours of unpaid work. This work benefits the community – and means the offenders pay back the community for their crimes by doing tough demanding work.
Community Payback work projects can include:
removing graffiti
clearing litter and rubbish from public areas
repairing and decorating public building such as community centres
clearing undergrowth from paths and other areas
working on projects which benefit the environment
Learn more about Thames Valley Community Rehabilitation Company, covering Buckinghamshire, Oxfordshire and Berkshire.