Thank you to all who attended the meeting of the Chiltern & South Bucks Policing Issues Forum on Tuesday, 29th March, and who completed the survey of residents' concerns. 
Pending ratification of new focus areas by Community Board Chairs, the focus areas set on Monday 29th November 2021 remain in place.
Serious acquisitive crime
Speeding
Anti-social Behaviour
The responses to the survey showed Fly Tipping and Littering to be the leading concern for the first time. Speeding was second, and Residential Burglary third.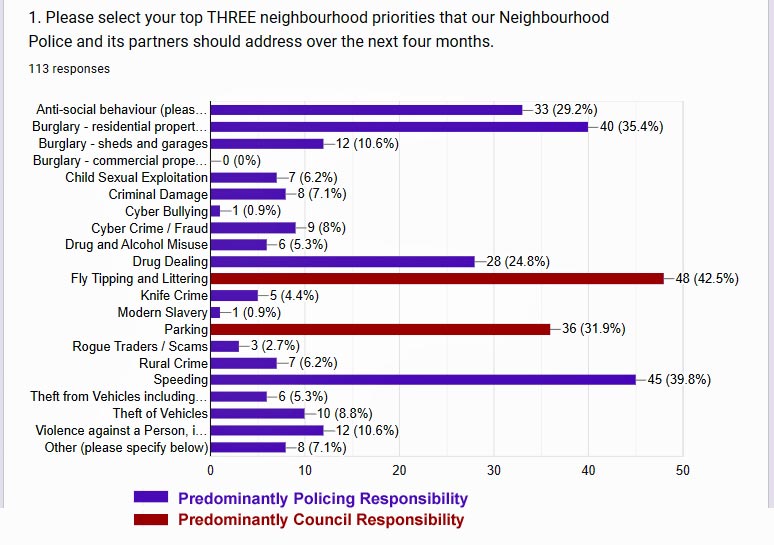 Considering the leading concerns across our 7 Community Board areas, they were unusually disparate, not the usual dominance of Burglary and Speeding.

Votes for Fly Tipping and Littering were led by the residents of South Bucks, and it is easy to see why. Below you can download an informative briefing by Buckinghamshire Council on fly tipping trends, enforcement actions and proactive messages to prevent fly tipping.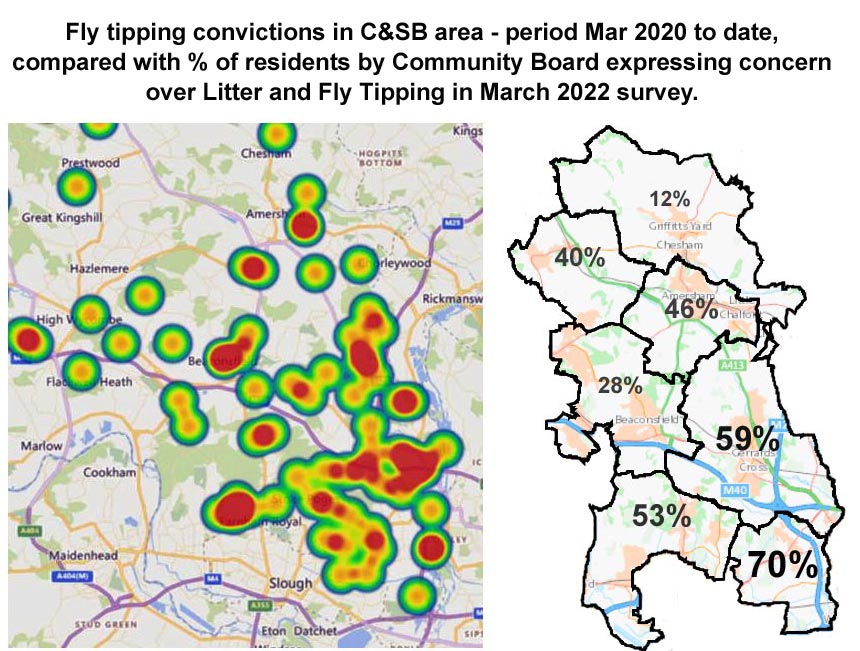 For the first time, Burglary featured as low as third among residents' concerns, below Fly Tipping and Speeding. Whether this will remain so, time will tell – but thankfully burglary incidences have remained relatively low.