Meeting of the Chiltern Community Forum held on Wednesday 20th February 2019, at Chalfont St Peter Parish Council Offices, Gravel Hill, Chalfont St Peter SL9 9QX.
Chiltern Community Forum Minutes 20th February 2019
Priorities chosen for the following quarter were Burglary, Anti Social Behaviour and Drug Dealing and Misuse.
A fuller account of the discussions and decisions can be found on our News post for the meeting.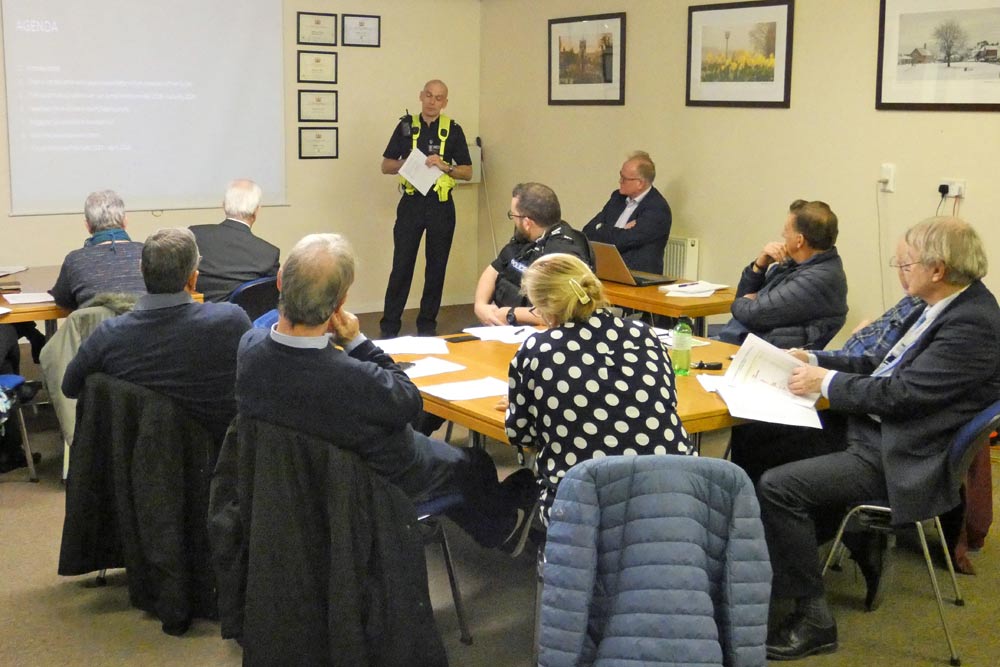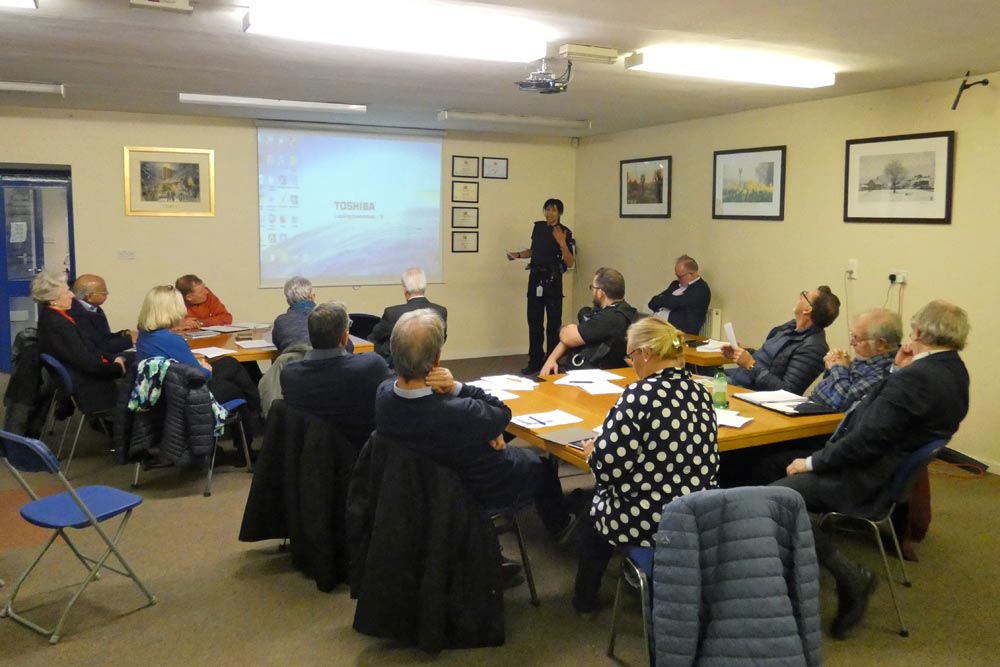 Thank you to all who contributed to the online surveys, and who attended the meeting. Results from the survey were aggregated and are shown below. They were presented at the meeting, to inform discussion and decisions.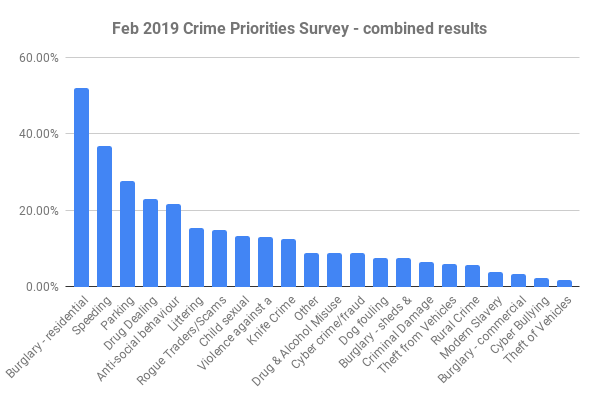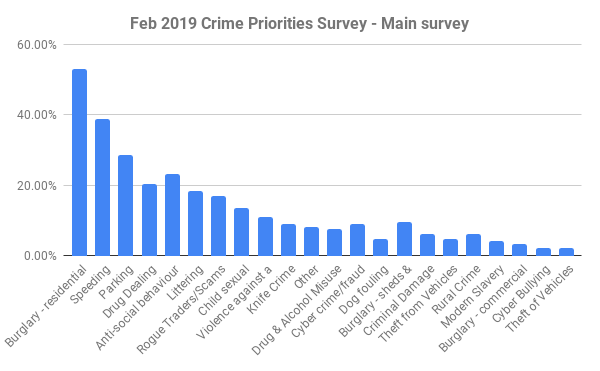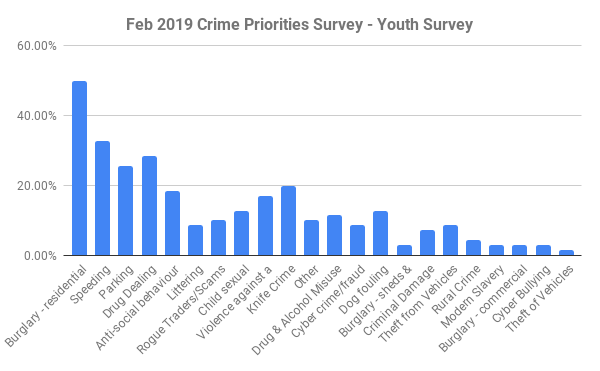 The following Neighbourhood Policing Updates also provided context. For the quarter being reported, they explain progress on priorities ("You Said We Did"), other policing news such as personnel changes, matters of concern and tips, future 'Have Your Say' dates, and a run-down of recent offenders brought to justice.